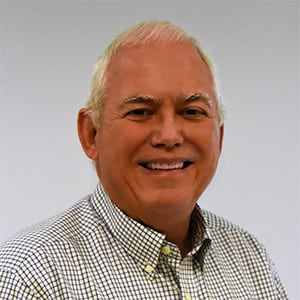 Bill Pendleton
Facilities Director
Bill Pendleton is the Director of Facilities Maintenance at Endeavor Schools.  Prior to his current role at Endeavor Schools, Bill was Facilities Manager for Carpe Diem Private Preschools (now a member of the Endeavor family of schools).  Bill is responsible for facilities maintenance and operations, transportation, compliance, life safety and renovation for Endeavor Schools.
Previous to entering the early childhood education field, he served 30 years with the United States Postal Service.  While there, he worked in delivery operations as a letter carrier in addition to serving in facilities and life safety positions.
He states that his goal at Endeavor Schools is to provide a safe, secure and attractive environment to enhance the staff's ability to reach their ultimate goal of educating the children that they have been entrusted with.
Bill is a native Texan and currently resides in Garland, Texas with his wife and enjoys spending time with his daughter and grandson.  If you are ever in Garland on October 31st you need to check into Bill's Halloween Extravaganza at his residential Chamber of Horrors.  He is known for his elaborate decorations and animatronics (most of them handmade by Bill) and Halloween enthusiasts (young and old) come by to investigate his latest creations.