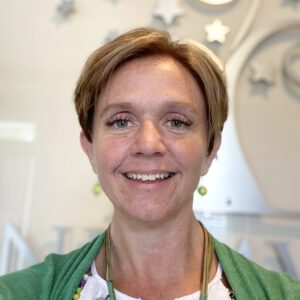 Danielle Millman
Chief Growth & Experience Officer

Danielle Millman is the Chief Growth and Experience Officer at Endeavor Schools. In this role and in her previous role as Chief Operating Officer she helped grow the school portfolio from 3 schools to over 65 in the last 7 years. After leading operations for her first 6 years at Endeavor, she shifted her focus to growth and experience, including identifying and integrating new schools and maintaining the culture, values, and care of people that Endeavor Schools is known for in the industry.
Prior to Endeavor Schools, Ms. Millman was the Regional Vice President of Operations at Corinthian Colleges, a large post-secondary education company covering the South and East coasts. Ms. Millman was responsible for overseeing the operations of 15 colleges and universities and supporting students, staff, and faculty across 6 states.
Before joining Corinthian Colleges, Ms. Millman worked at another large education group, Career Education Corporation, in a leadership capacity for 10 years. Starting as an academic leader, she was promoted to Corporate Director of Compliance supporting programmatic, state, regional, and national accreditation. She also led licensing, internal audits, and training across the organization for faculty, staff, and leadership. She then spent several years as a Campus President responsible for the operation of a large, allied health college. Her role was later expanded to oversee their southeast region as the Vice President of Operations.
Ms. Millman began her education career at George Washington University over 20 years ago as an adjunct professor in allied health courses.
Ms. Millman currently serves as an officer on the Georgia Childcare Association Board of Directors. She also chairs the Learning and Professional Development Committee and advocates for students, early childhood educators, leaders, and owners across the state. Ms. Millman has been a speaker at several conferences and education events for teachers, directors, and owners. She has also provided training for all Georgia schools at the request of Bright from the Start, the state licensing agency.
Ms. Millman received a B.S. in Health Sciences and graduated magna cum laude from George Washington University in Washington, DC. Supporting growth and learning remains her passion with an MS in Training and Development from the University of St. Francis.
Ms. Millman currently resides in Atlanta, Georgia with her husband and two children.