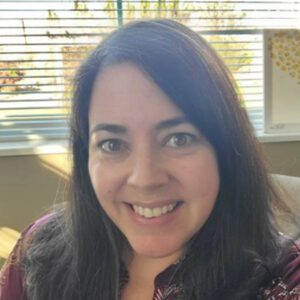 Jennifer Paschal
Regional Director of Operations
Jen has more than 30 years of experience in the early childhood education industry. She has been in leadership for more than 20 of those years. Jennifer has worked in both corporate schools and privately owned schools. In her career, Jen has served for several years as an Acquisition Director transitioning and supporting multiple locations to their new brand in the Atlanta market. Recently, she served as the Senior Director over 5 large schools in Georgia. Jen has a degree in Early Childhood Education and is weeks away from graduating with another degree in Business Management with a concentration in Human Resources.
Jen has been actively advocating for the ECE Industry for years including her work with the Georgia Childcare Association. In 2013 she was elected to the Board of Directors for the Georgia Childcare Association where she was excited to serve on the legal legislative and professional development committees. In 2017 Jen served as Secretary of the Georgia Child Care Association and in May she was sworn in as President-Elect for Georgia Child Care Association. Jen is passionate about inspiring educators to strive for excellence while providing a safe nurturing environment for young minds.
As a mom of two college students, Jen is an empty nester residing in North West Georgia and she is an animal lover.