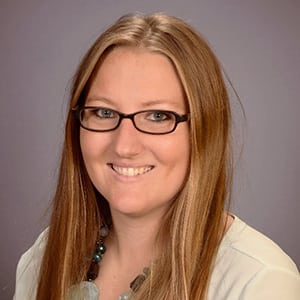 Katie S.
School Leader
Prep Academy Schools – Polaris
I attended Miami University of Ohio where I majored in Mass Communications but quickly realized my passion was working with children.  Throughout the years, I have worked with children of all ages in various capacities. I've been a summer camp counselor for elementary students, coached high school cheerleading, provided in-home child care, and worked as a substitute teacher, which is how I got my start at Prep Academy Schools, Dublin Campus. Shortly after, I became the Administrative Assistant and then moved into the role of Assistant Director, a position I held for five years.  I joined the team at the Polaris Campus in 2018 in a new leadership role, as the School Leader.  I am humbled and honored to be a part of such a great team!
Each day, my goal is to provide a safe, fun and engaging environment that allows each child to thrive and become a confident and enthusiastic learner.  It is my true honor to watch each child grow and learn, watching them become independent and experience life through their eyes!