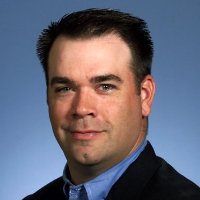 Mike Minor
Executive Vice President, Midwest Region
Mike Minor is the Executive Vice President of the Midwest Region and President of Step By Step Montessori Schools. Mike is responsible for the day to day operations of Step By Step Montessori Schools and the Midwest region.
Mike started his journey in Montessori at the age of three. His mother, Rose, wanted him to go to a Montessori School so she took a job at the school in the Admissions department. 18 years later Rose acquired that group of schools and Step By Step Montessori Schools was born. Mike has actively positioned himself in many roles at Step By Step over the last 25 years including classroom aide, bus driver, janitor, landscaping, IT, Finance, Advertising/Sales and Marketing, and most recently Business Development Director.
Mike started his career with Ernst and Young as a Management Consultant and spent 10 years helping large organizations with business process improvement. Prior to joining Step By Step Montessori formally, Mike was a Global Supply Chain Director at Honeywell where he oversaw a division's planning organization. Mike has a BBA from the University of Wisconsin – Eau Claire.