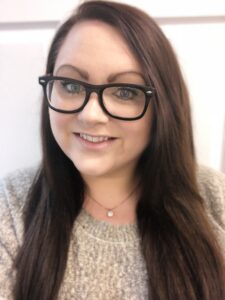 Tricia Baker
Customer Service Coordinator
As a proud new member of Endeavor, Tricia provides support to the growing network of schools. As a member of the Marketing team, she acts as a liaison between school leaders, families, and faculty, assisting with enrollment and operations. She develops a close rapport with them, helping to guide them through the enrollment process. She also maintains reporting and completes special projects, while providing a top level of care to every inquiry.
Tricia got her start in the Atlanta scene doing special effects and camera work for the Atlanta film industry. She graduated from Georgia State University with B.S. in Film-making. Film-making was a job that many peers were envious of, but she quickly found out it was not the meaningful work that she was seeking.
Tricia's entry into children's education began as an Assistant Preschool Teacher and later acting Lead Teacher for CLA. She had a passion for helping children, but her skills were more showcased in a customer service environment. Following teaching, Tricia spent two years as a top customer service agent for LivePerson. There she earned Employee of the Month and the Customer Service All-Star award. She was proud of her accomplishments, but missed the meaningful work she did in childcare. Through her husband, she has three family members in the Montessori industry, two teachers and one Head of School. She's seen the impact the Montessori method made on her young relatives as they carry their love of learning with them. She is so happy that she's found the perfect match for her skills and passions, here at Endeavor.