We understand how important your school is to yourself and your community. That's why when we acquire new schools, we preserve their legacy by continuing to provide their community with excellent and trusted service.
We also ensure a smooth transition for school owners, including minimal disruptions for students and staff members. We strive to make the selling process as easy as possible for school owners.
To schedule an appointment with one of our business representatives, fill out the contact form on this page, and we will contact you.
In the meantime, you can learn about our company and our acquisition process, including testimonials from former school owners below.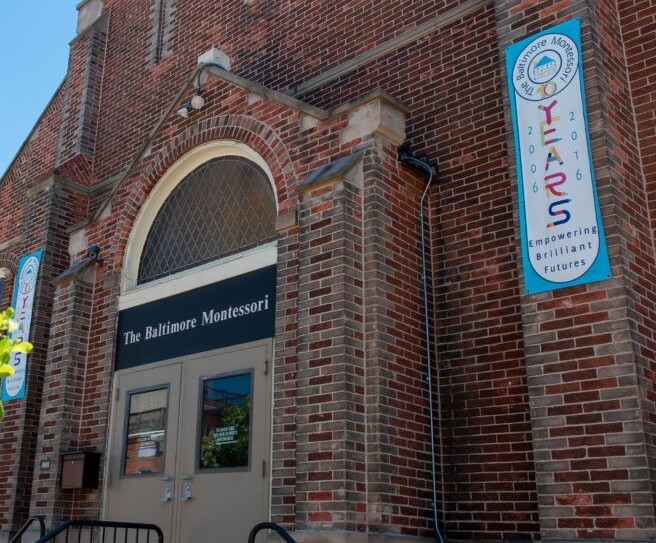 Every time we add a new school to our family, we focus our efforts on growing the school into the best version of itself. We do this by ensuring that the School Leaders, teachers, and staff are engaged in the many initiatives and benefits that Endeavor has to offer. At Endeavor Schools, we provide opportunities for professional development through our scholarship program and encourage our new team members to lead a healthy and active life sty through our Health & Wellness Program.
We believe in celebrating and praising our team members who embody our core values with the Rising Star Recognition Program and we motivate school representatives to unleash their creativity by planning fun and exciting events/goodies as part of our Culture Club program. We also sponsor a Hardship Fund to assist our employees during unforeseen circumstances.
Maintaining a Longtime Legacy
Although we commit to improving all of our schools to the best of our abilities, we still hone in on maintaining the hard-earned legacy of each individual school. We aim to be non-disruptive to the schools' established systems as we provide them with assistance, benefits, and guidance. We know that each school is unique. So, we focus on preserving that uniqueness as we help the school grow and reach a higher potential.
Endeavor is highly selective in the schools that it acquires and will only pursue those that are top-tier. The schools we seek have the independent ability to maintain exceptional outcomes for their students because of stellar leadership and a long-standing reputation of excellence within their respective communities. Our strategy at Endeavor has proven to be effective–we partner with great educators and empower them to operate the best possible schools, by providing them with tools, leadership, guidance and support.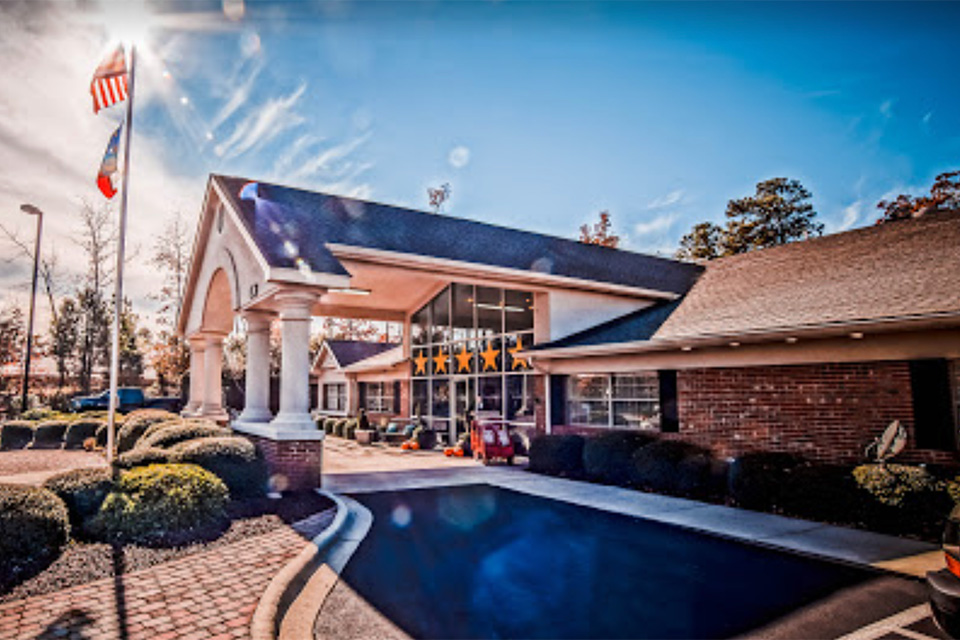 By partnering with Endeavor, your school will benefit from: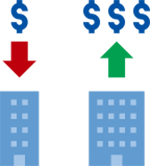 Endeavor is willing to pay an all-cash premium for high-performing private schools with stellar leadership and growth opportunities in attractive markets.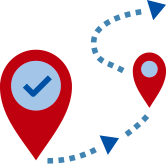 Endeavor has a strong network of more than 95 schools nationwide, serving over 10,000 students, who are supported by regional and robust administrative infrastructure.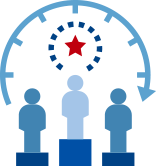 Supportive Management Team
We have assembled a world-class team to provide leadership and administrative support while optimizing operations with development tools, marketing expertise and professional facilities maintenance.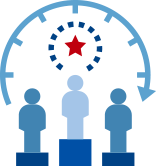 Endeavor assures the academic success of students by ensuring teachers thrive. In an effort to support pedagogical excellence, Endeavor provides training, curriculum reviews, collaborative teacher networks, access to educational research and teacher reflection tools.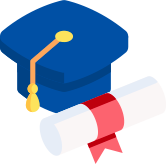 Benefits & Career Developent
Endeavor offers comprehensive health, dental and vision benefits through Cigna Health. We also offer a 401(k) program and a variety of professional development initiatives, including a growing Academic Committee, workshops, school conferences, Culture Club, Rising Star Recognition Program and much more.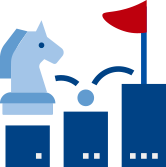 Extensive Tools and Resources
Every school that joins our family has access to an extensive support network that includes a dedicated marketing team, technology support center, accounting and finance support, professional development opportunities, security advisory, legal assistance and the support of an assigned Regional Director.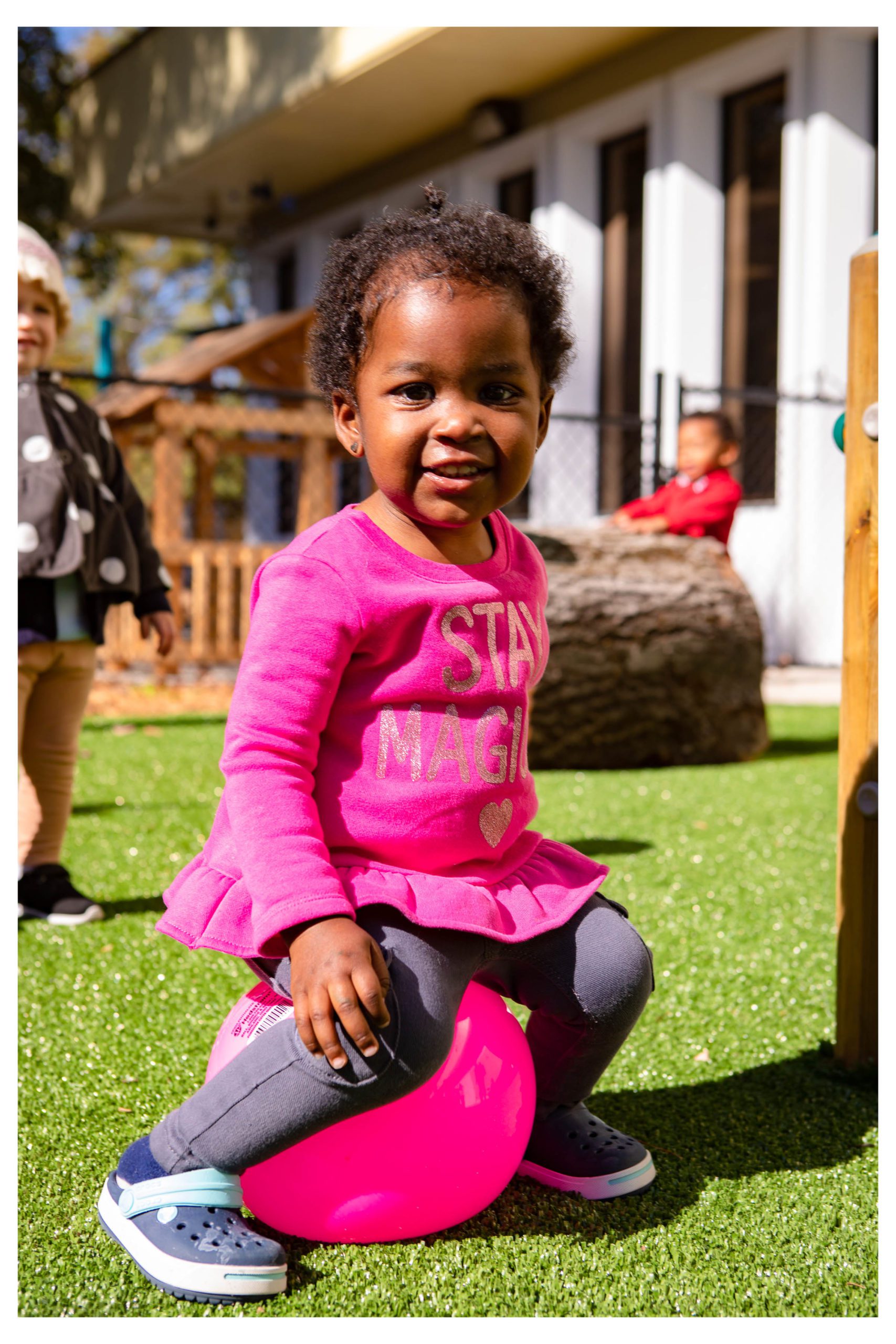 Our goal is a smooth transition and our support team is there every step of the way!
Engage with the school's owner(s) to learn more about their objectives and needs for the future.
Discuss the financial and synergistic benefits of partnering with Endeavor Schools on a potential sale.
Discuss the financial and synergistic benefits of partnering with Endeavor Schools on a potential sale.
3. Exchange Preliminary Information
Execute a confidentiality agreement to protect both parties from all disclosures, including sensitive financial and on-going operational information.
Kick off our confirmatory due diligence with our legal, accounting, real estate and operating partners as per our closing efforts of the transaction.
Finalize the transaction negotiations between both parties and provide definitive documentation.
Partner with the Seller through re-licensing, systems and operational integration, to ensure a seamless transition with Endeavor Schools.
Maintaining School Legacies
Since our founding in 2012, we have focused on acquiring high-quality schools that are pillars in their communities. In doing so, we preserve the essence of what has made these schools so successful. That typically means maintaining a school's brand, identity and educational philosophy so that communities know they will continue receiving the same high-quality education. Most importantly, we seek to preserve a school's education and administrative staff, who we view as key in continuing to deliver great outcomes for children.
For Endeavor, finding schools that have a reputation for quality and community impact is at the top of the list when researching new schools to partner with. For school owners who are considering selling their school, Jason Mauricio, Endeavor Schools' Vice President of Acquisitions, answered a few questions to help explain our philosophy on maintaining the legacies of schools we acquire.
Endeavor Schools is known for maintaining the original branding of schools it acquires. Why is this an important part of the company's strategy?
Carrying on the legacy of the school's owner is very important to Endeavor. Much of a school's success is based on the positive impact it has had in its community. By maintaining the brand and culture of the school, we are letting the community know that everything they loved about the school will continue. The schools we acquire have earned trust in their communities and we want to continue building those relationships.
What originally inspired Endeavor Schools to maintain the original school brands, as opposed to creating a monolithic corporate brand?
We know that schools take many years to build a special connection with the community and the school's brand is a part of that. Maintaining the brand shows that we respect the connection that the school built within the community and want to continue growing it.
How do you work with school sellers to fully understand their mission so that you can maintain the spirit if their school?
During the acquisition process, we spend a great deal of time getting to know the school and its culture. This means working with school's leaders and teaching staff to understand how they operate and how they approach education. Before we close any deal, we make sure we completely understand the school, its employees, and of course, how best to serve the students for years to come. This helps us to ensure the school's success for years to come.
What kind of improvements does Endeavor Schools make to its schools?
This really depends on the school and our discussions with the former school owner. But one area we consistently enhance is the amount of resources available to the teaching staff. Endeavor Schools has fantastic resources and benefits for teachers, including career development opportunities, mentorship, and the backing of our highly experienced and respected academics team. One of the top reasons school owners choose to work with us is that they see we are laser-focused on education quality and understand that means giving teachers everything they need and more to do their job well.
What has been the response from previous owners during the transition process and after acquisitions were finalized?
Let's face it, selling a business is not the easiest thing in the world. One thing we are proud of is that we work very hard to make it easier and previous owners have pointed out how grateful they are for our approach. We make it as easy as possible. At the end of the day, a successful transition is a smooth one. When school owners and Endeavor work together to make sure the purchase goes smoothly, everyone wins – especially the staff and students.
After the transition process, we have maintained excellent relationships with previous owners. Many have grandchildren still at the schools and often join us for special events, such as holiday festivals. We believe they see that we care for their legacies like we promised, that their team of educators are well taken care of, and the students are continuing to receive a high-quality education. Previous school owners know how integral their schools are to the community and, with us, they know that will continue.
What would you like to say to current school owners who are interested in selling their school?
Ask lots of questions and judge our answers by our track record. We are always looking for new schools to join our family. We understand that parting ways can be difficult for many school owners because they have put so much time, energy, and love into their schools. We love working with these owners because their passion matches ours. For us, the quality of education we provide is our top priority and we believe in doing all we can to help our children and teachers thrive. If you want your school to continue doing great work, reach out to us.
At Endeavor Schools, we're always looking for new schools to join our family. If you're a school owner who is interested in selling your school and want to learn more about our process, please contact us below.
Former Owner Testimonials
"We founded Silverline Montessori School in 1999 and over the years we enjoyed a stellar reputation in and around the Pearland community. We worked very hard each day to raise the bar of excellence at both of our locations and took great pride in building a strong foundation for our students.
Over the years, we had several offers to partner with large and small entities, but we never felt comfortable handing over our baby! However, when Endeavor Schools approached us and after the initial meeting, we knew immediately that they would take great care of Silverline. Their passion for education and care for parents and students resonates with ours.
We had a very smooth and successful handover of our Pearland schools in 2016, and we continued our partnership with Endeavor afterward. We added another Silverline location in Cypress, Texas in 2017, which we had planned to operate and eventually hand over to Endeavor. However, after a few discussions, we decided that Endeavor would take over that location right from the beginning.
Ricardo Campo, the CEO of Endeavor Schools, is a wonderful, kind-hearted, and an extremely professional individual. He has become a great friend and we hope to continue our relationship with Endeavor Schools for many years to come."
Nishad and Anuja Mehta
Founders – Silverline Montessori School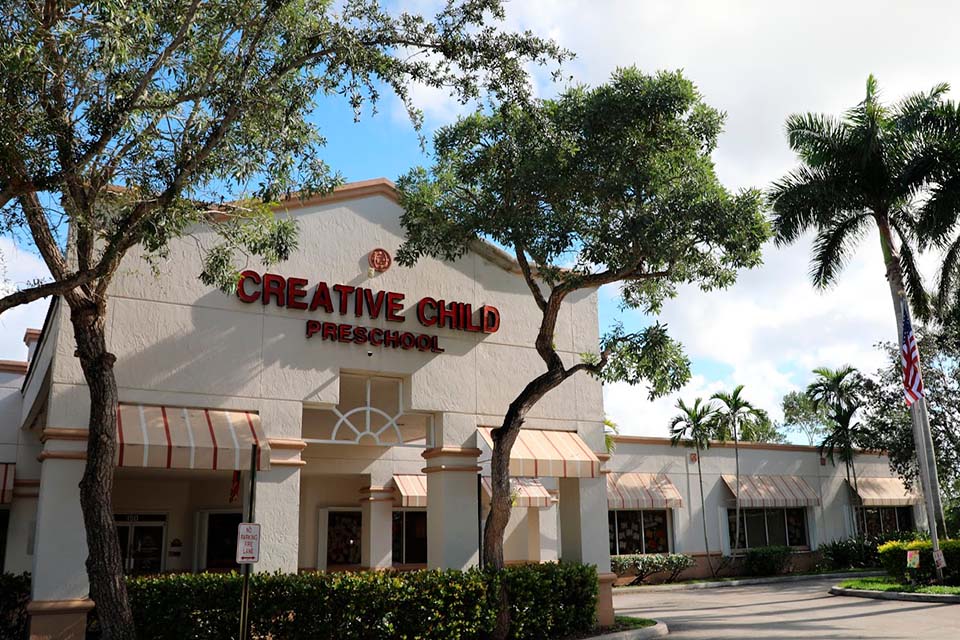 "When we were approached by Endeavor Schools about the possible purchase of our preschools, we were really not quite ready. After building our business over the past twenty years, we knew we would only entertain the possibility of selling if and when the right buyer came along. After quite a bit of persistence, we agreed to have lunch and discuss a possible future sale, which turned into several lunches over many months. By the end, we were convinced Endeavor Schools was the right buyer for our business. We made this decision mainly due to our gut feeling that Ricardo, the Chief Executive Officer of Endeavor Schools, and his team shared the same philosophy as we do and would continue to make the children and the teachers their first priority.
As every preschool owner knows, the most important ingredients in a school are the administrators and teachers who are taking care of the children as well as running the day-to-day operations. After getting to know Ricardo and his team, we felt confident that Endeavor would not disrupt or change our vision for the schools, and most importantly, the employees and children would continue to be in excellent care.
Endeavor has been able to offer additional benefits to the employees such as an improved health care plan, Culture Club, a peer recognition program and a scholarship program for continuing education. They have also invested heavily in technology, security, and improved accounting systems.
We are so happy that our schools continue to thrive, and Endeavor has continued to reinvest in the staff and the facilities. Fortunately, Endeavor realizes the importance of maintaining high standards, and that continually improving the schools for the children is the key to long term success for everyone."
Brian and Eileen Ager
Founders – Creative Child Learning Center
"As owners of Cranium Academy, we were involved in every aspect of our business. Our staff was like family, our students became our little buddies, and their parents became our friends. Selling to Endeavor Schools was not an easy decision, nor one we made hastily.
Ricardo, the CEO, was very patient with us as we considered releasing our dream into their hands. Endeavor seeks out schools which are impacting their communities and have no desire to change a culture that is thriving. Endeavor Schools recognized that the individuality of each school and of each student is paramount to their continued success.
Our team was our most valued resource, so being able to shift them into Endeavor's benefits package eased our concerns. Knowing they had security in their future and in their health was paramount. The transition was beneficial to our employees.
Endeavor assisted us in notifying the families by being present to respond to any concerns they had. In the months since the closing of the sale, my team has confirmed that Endeavor made good on all promises. An abundance of educational resources has been made available to them, opportunities for professional growth are plentiful, support for special projects like accreditation is endless, and the opportunity to connect with their peers at other schools is inspirational. The integrity of the business model remains the same.
Having embraced the idea of a different future for ourselves, we can attest that we would not have done anything differently."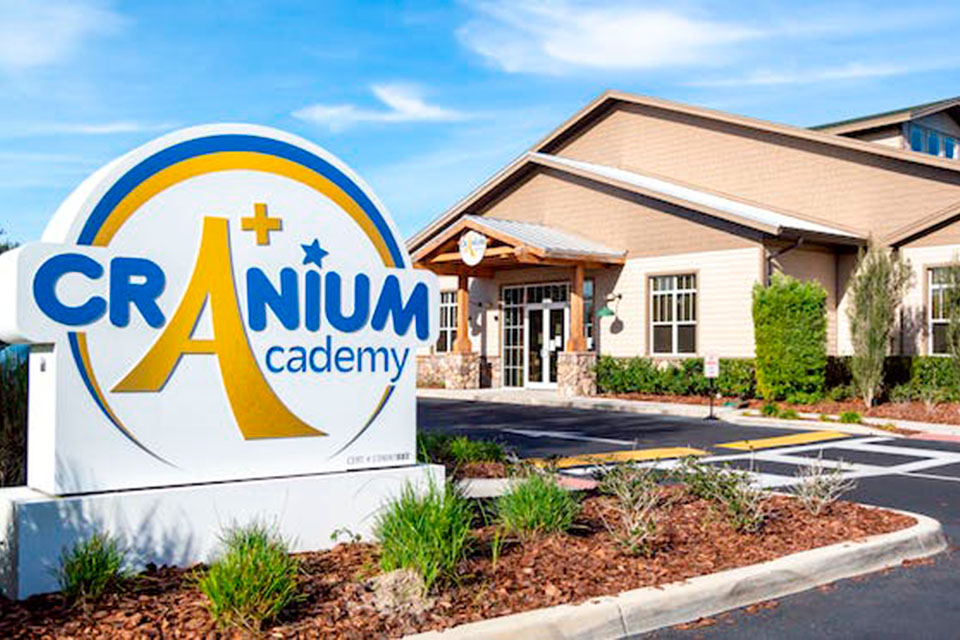 School Leader Testimonials
"Our initial reaction to the news that Cranfield Academy was being acquired by Endeavor Schools was one of uncertainty. We had prided ourselves on being small, privately owned schools with a close-knit community feel. Transitioning into a family of schools with a corporate office sounded like the opposite of what we loved most about our schools. Making decisions at the school level and always taking our staff, families and children's needs into consideration didn't sound like it would line up with the typical corporate ideals. We could not have been more wrong about that!
The culture of our schools has never been stronger and that is a direct reflection of the values that Endeavor Schools holds themselves accountable to. This partnership has opened so many doors for our program including additional benefits for our team, making enhancements to the facility, and building relationships with other schools across the country. Supporting people is the core of who Endeavor Schools is as a company and it makes all the difference. It's for that reason I've been fortunate enough to further my career within the company and join the Endeavor Support Team as a Regional Director. I now have the great privilege of supporting schools as they journey through their partnership with Endeavor. I'm so proud to be a part of this amazing family."
Kelly Thrasher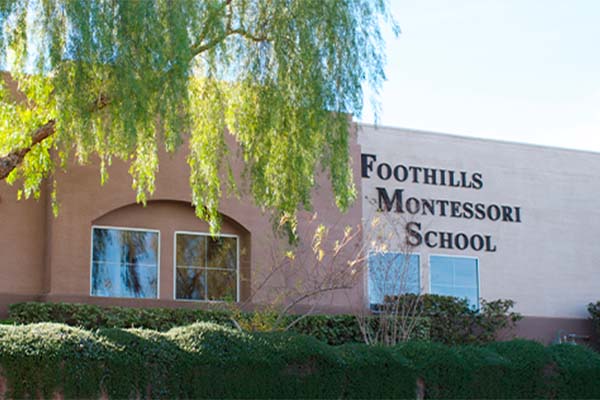 "Foothills Montessori School was privately owned for 14 years prior to the acquisition by Endeavor Schools, growing from 15 students in 1999 to a campus of over 300. As the Administrator, I had the privilege of working side by side with the founder and faculty to create a truly magical learning environment for children ages 3 through 8th grade. We worked tirelessly towards our goals and wanted to ensure the legacy of FMS would be preserved for generations to come. It was a natural fit to build a partnership with Endeavor Schools, who embraced the mission of FMS and wanted to be a part of our continued success.
The Endeavor support team has been exemplary in offering FMS resources in all areas including marketing, accounting, enrollment, security, benefits, professional development, etc. that would otherwise be challenging for a privately-owned school. Now, as the School Leader, I appreciate the network and collaboration of school leaders across all Endeavor schools nationwide; each unique and diverse where we learn and grow as a team applying best practices in education. I look forward to our continued journey with Endeavor Schools, knowing there is more growth and success to come."
"Endeavor Schools is to be commended for supporting the school while also respecting their autonomy. Their responsiveness to safety/security issues is remarkable. They have provided the requisite technology (hardware and platforms) in order to enhance the school's communication efforts with families, to enable teachers to better document lesson planning and record keeping, and to provide administrators the capability to analyze learner outcomes and instructional effectiveness.  The infrastructure and support provided by Endeavor Schools has also allowed your school to extend employment benefits to employees that may not have been possible otherwise. Endeavor's commitment to providing Montessori learning opportunities for students up to age 18 is noteworthy and commendable."
American Montessori Society (AMS)
Commendation – Montessori Academy at Sharon Springs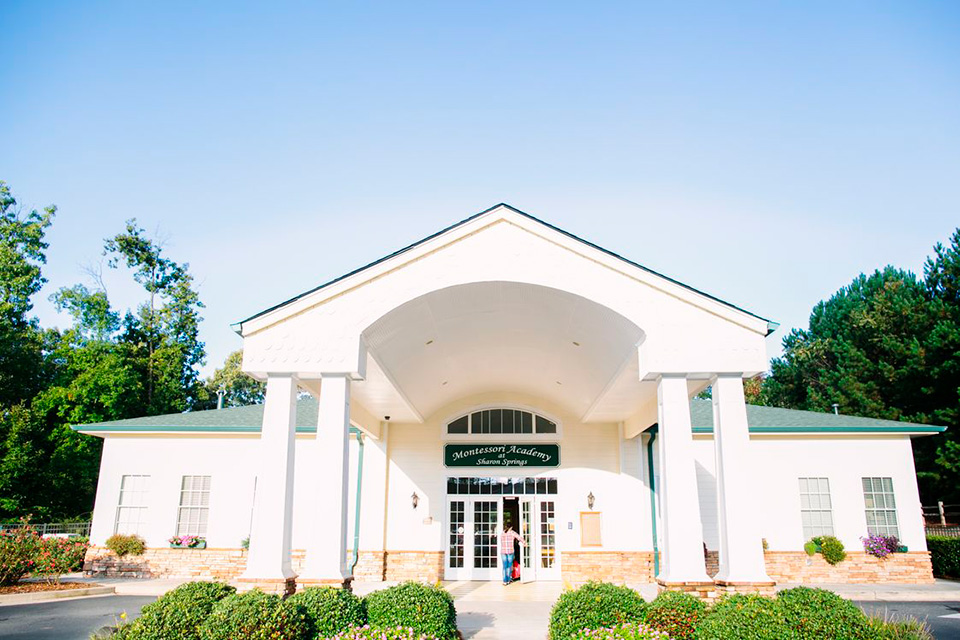 "*" indicates required fields