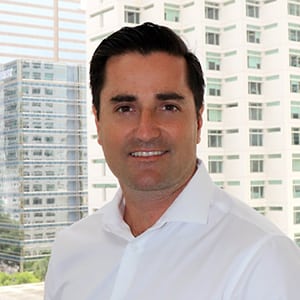 Joe O'Connell is the Chief Financial Officer of Endeavor Schools where he is responsible for monitoring and managing the financial health of multiple high-performing, independent private schools; positioning the Company for growth; and supporting school leaders in providing the best experience for their teachers, students and families.
Mr. O'Connell has over a decade of investing experience with a focus, and interest in consumer-facing, multi-unit and knowledge-based businesses. Most recently, Mr. O'Connell served as Principal of an investment group that acquired a southern California pizza chain, as well as a national wet-wipes manufacturer. Mr. O'Connell also served as Vice President of Black Canyon Capital supporting the operations and sale of a dental practice management business, a boat manufacturing and marketing business, as well as a cross-border real estate investment. Mr. O'Connell has also supported the financing of several preeminent Los Angeles-based schools, and was an active member of an investment team focused on the Knowledge industry. He also enjoyed several years of direct investing experience with Allied Capital in New York.
Mr. O'Connell began his career with Credit Suisse in their New York Investment Banking division focused primarily on Metals & Mining, and Shipping & Transportation. While with Credit Suisse, Mr. O'Connell was involved as lead bookrunner in over $5 billion of capital raising activities including high-yield, structured products, IPO and equity follow-ons, as well as several M&A advisory engagements.
Mr. O'Connell received his B.S. in Finance from Georgetown University and his MBA from UCLA Anderson.
Mr. O'Connell currently resides in Miami, FL with his wife and daughter.