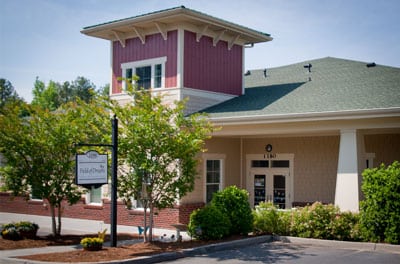 Endeavor Schools, a leading education management company, expanded its presence in the southeast, with the addition of Field of Dreams Nurture and Education Center. Located in South Carolina, close to the suburbs of Charlotte, North Carolina, the two-campus private preschool specializes in Science, Technology, Engineering, Arts, and Math (STEAM) curriculum and a remarkable Literacy Program. Accredited by NAEYC, Field of Dreams offers high-quality Reggio Emilia-inspired education programs and an engaging indoor and natural outdoor learning environment for infants through preschool-age children.
"We are thrilled to have Field of Dreams join our Endeavor family," said Danielle Millman, Chief Operations Officer of Endeavor Schools. "Math and science are often scarce in preschools. A STEAM-based approach has proven to effectively tap into a child's natural desire to touch, smell, and explore while helping them achieve greater success across all subjects. Both schools have made great strides in applying the latest learning concepts by implementing the STEAM curriculum in their Reggio Emilia Approach."
Field of Dreams participated in N.C. State University's Natural Learning Initiative, ensuring thoughtfully crafted learning environments throughout both campuses. Classrooms are carefully planned with natural and home-like elements designed to facilitate hands-on and individualized learning. The playground at Field of Dreams boasts a unique outdoor setting designed to expose children to nature, fostering independence, creativity, and imagination.
"What sets Field of Dreams apart from most schools is that they balance their challenging curriculum with their beautiful natural playgrounds," Millman continued. "The children absolutely love being outdoors at both schools enjoying the Rocky Stream, mud kitchens, and greenhouses."
The educators at Field of Dreams Nurture and Education Center follow a child-directed approach to teaching and learning with a teaching style based on Reggio Emilia and Project approaches. Staff members are carefully chosen for their devotion to nurturing children, thinking creatively, and possessing a positive attitude with high moral values.
"Endeavor Schools and Field of Dreams share the same philosophy – that our children are the number one priority, and the education we provide will always be developmentally appropriate and fun," said Maura Kelly, School Leader of Field of Dreams Nurture and Education Center. "This is a partnership that will continue to do wonderful things for our families and our community. Our future is bright, and we look forward to a great school year with Endeavor as our partner."
Field of Dreams' Baxter and Edgewater campuses serve families in South and North Carolina, including the Fort Mill, Tega Cay, Indian Land, and Ballantyne communities. The schools offer exciting enrichment classes including, Art, Music, Spanish, and Technology, as well as Gym Sport.
For more information about Field of Dreams Nurture and Education Center, call (803) 396-0900 or visit http://www.fieldofdreamscenter.com/.
About Endeavor Schools
Endeavor Schools is a leading education management company with a family of unique, well-established private schools that serve as pillars to their respective communities in a growing number of markets across the US. Each school subscribes to a proven, research-based curriculum delivered by seasoned educators, and is encouraged to embrace their own uniqueness and tradition. Endeavor Schools supports academic excellence by providing additional tools and resources to help each school thrive.
Founded in 2012, Endeavor Schools is headquartered in Miami, Florida. For more information, visit www.endeavorschools.com and follow the company on LinkedIn.
https://www.endeavorschools.com/wp-content/uploads/2018/09/baxter.jpg
264
400
nruiz
https://www.endeavorschools.com/wp-content/uploads/2018/04/endeavor-schools-color.png
nruiz
2018-10-08 15:48:23
2022-01-14 19:17:01
Endeavor Schools welcomes its first schools in South Carolina