Dallas, TX  — Endeavor Schools has added to its family of schools with Carpe Diem Private Preschools in the Dallas market. Carpe Diem has four locations in North Dallas; they provide high-quality preschool and educational childcare programs for infants through school-age children.
The four schools are located in Allen, Frisco, Richardson and Southlake; they serve hundreds of families in the area. With highly qualified teachers, state-of-the-art facilities and a specialized curriculum that includes Spanish, sign language, and technology among other things, Carpe Diem offers programs aimed at excellence and school readiness for its students.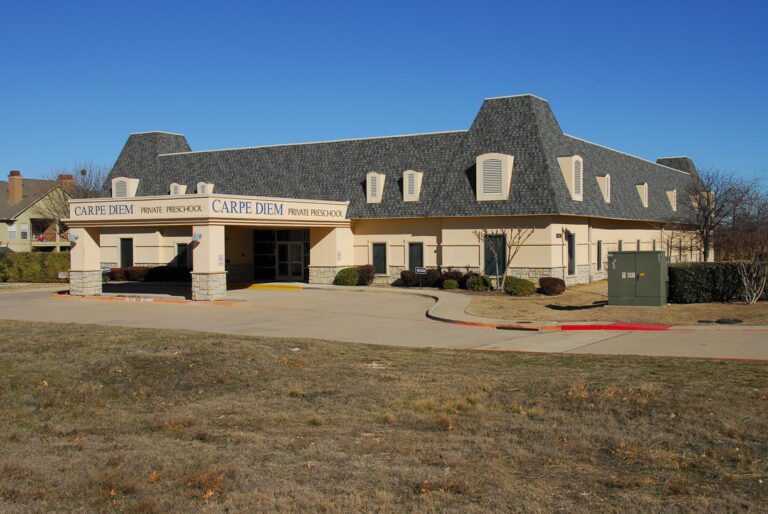 "Carpe Diem has been extremely successful for more than 10 years," said Ricardo Campo, president of Endeavor Schools. "Their focus on curriculum, technology, parent communication, and highly qualified teachers has made them a shining example of excellence in the early childhood education industry and in the Dallas area."
The schools were founded by Ashley Murphree in 2001 while she was searching for high-quality care programs for her own children. What began as an idea for one school has grown to four schools serving thousands of families over 14 years.  Murphree will remain the president of the four schools and oversee all day-to-day operations.                                                                                                                                                                                                                                                                                                                                                                                         Founder, Ashley Murphree
"We're very pleased and fortunate to have Ashley remain on board and continue her role in the schools. She is a true visionary in early childhood education and her leadership is greatly valued in the future of Carpe Diem," said Campo.
The Carpe Diem schools feature developmentally appropriate materials, indoor and outdoor gyms, secure facilities, including streaming video for parents to stay connected while their children are at school.  Carpe Diem employs an impressive team of qualified staff, included highly trained and degreed teachers  to implement their curriculum.                                                      Carpe Diem in Richardson, Texas
 Carpe Diem is guided by Howard Gardner's Theory of Multiple Intelligences. Its philosophy encourages children to select preferred activities and pursue their interests in a nurturing, loving classroom. Speciality programs in drama and gymnastics are also offered.
For more information on Carpe Diem, visit www.carpediempreschool.com                                                                                                                                                                                                                                                                                                                                                        Carpe Diem in Southlake, Texas
About Endeavor Schools
Endeavor Schools is a private school company (pre-K through junior high school) in select markets across the United States. A growing family of unique, well-established private schools that serve as pillars to their respective communities, each school subscribes to proven, research-based curricula that is delivered by seasoned educators. Each school is encouraged to embrace their uniqueness and tradition; Endeavor Schools supports each school's academic excellence by providing the necessary tools and resources required.
Endeavor Schools launched in 2012 and is headquartered in Miami, Florida.
For more information follow the company on LinkedIn.
https://www.endeavorschools.com/wp-content/uploads/2018/04/endeavor-schools-color.png
0
0
BvAccess
https://www.endeavorschools.com/wp-content/uploads/2018/04/endeavor-schools-color.png
BvAccess
2015-05-20 00:00:29
2018-07-12 15:37:35
Endeavor Schools Partners with Carpe Diem Preschools in Texas