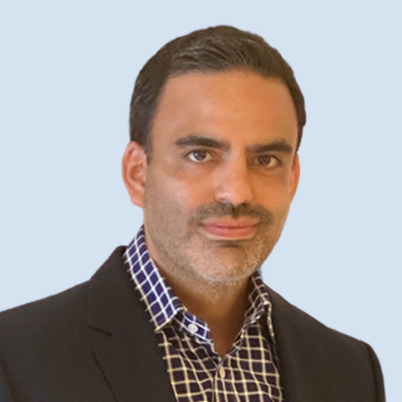 An End of Year Message to Employees from CEO Ricardo Campo
Dear Endeavor Schools Team,
As this year comes to an end, I wanted to take the opportunity to reflect on how 2021 has been full of accomplishments and milestones. The past year has posed many challenges. However, it has also helped remind us about why our mission at Endeavor Schools is so important and worthwhile.
The year began with the pandemic still having a major impact on everyone's lives. Nonetheless, our team continued to persevere, just as they did throughout the previous year. We have had to deal with many new responsibilities, such as conducting health checks and enforcing mask and social distance rules, and consistently assuring parents that our schools are safe places for their children. We all hope that the cloud of uncertainty from Covid will soon dissipate. But until that day, we know that our team can be counted on to do whatever it takes to persevere and carry on with our mission.
A great example of our teachers' and school leaders' perseverance and dedication came in February when the Texas Freeze shocked the Lone Star State. Unusually cold temperatures caused widespread damage across the state and thousands of schools were impacted. Two of our schools in the Dallas area – Parker-Chase Preschools in Plano and Carrollton – had to be temporarily closed due to burst water pipes. The schools' children and their families would have been forced to find a last-minute alternative, but our local team quickly found a solution.
Leaders at Carpe Diem Private Preschools in Frisco and Allen made accommodations for the Parker-Chase students and the teachers and admin teams at all four schools worked together to ensure the safety and education of the children until the building damage was repaired. During this time, these teammates supported one another and grew closer as a team, turning what could have been a breaking point into a celebration of togetherness and community.
This year, we also deepened our commitment to helping our educators reach their full potential. Career development is an important part of our mission and we increased and improved those opportunities this year through several new programs. With our Montessori of Alameda Teacher Education Program (MOATEP), we made it possible for full-time teachers across the country to get Montessori training through a hybrid online and in-person program. Our first group of MOATEP participants completed their online coursework and then spent two weeks receiving in-person instruction and hands-on training at our Montessori of Alameda campus in Portland, Oregon. They will soon be eligible to earn a teaching credential from the American Montessori Society.
We also started the 'E for Excellence' program, which provides teachers with training and tuition to obtain the Child Development Associate certificate. Despite being a brand-new program, several teachers have already signed up for this training, which gives them the opportunity to enhance their skills and knowledge base while earning a nationally recognized credential for early childhood education professionals. Similarly, we launched our Endeavor Start Strong pilot program, which aims to equip our assistant teachers with the fundamental knowledge and skills they need to succeed in their roles.
Lastly, this year has seen incredible expansion for our company. We increased our number of schools by approximately 35 percent with 19 new campuses in seven states. We expanded to Colorado, added our second high school, the Loudon School for Advanced Studies in Ashburn, Virginia, and opened an entirely new school in Miami, Florida. As a result, we were ranked as the fastest-growing private school company in Florida by Inc. Magazine, and are on our way to becoming the fastest-growing private school company in the United States.
All our success this year is a direct result of your hard work and dedication. I am honored to be a part of your team and I have no doubt that, working together, we will make 2022 even greater.
I wish you and your families all the best this holiday season. Thank you so much for everything that you do and for helping our children thrive.
My warmest holiday wishes,
Ricardo Campo
CEO