Endeavor Schools Launches Learning Labs to Provide an On-Campus Option for Elementary Students in Remote Learning Programs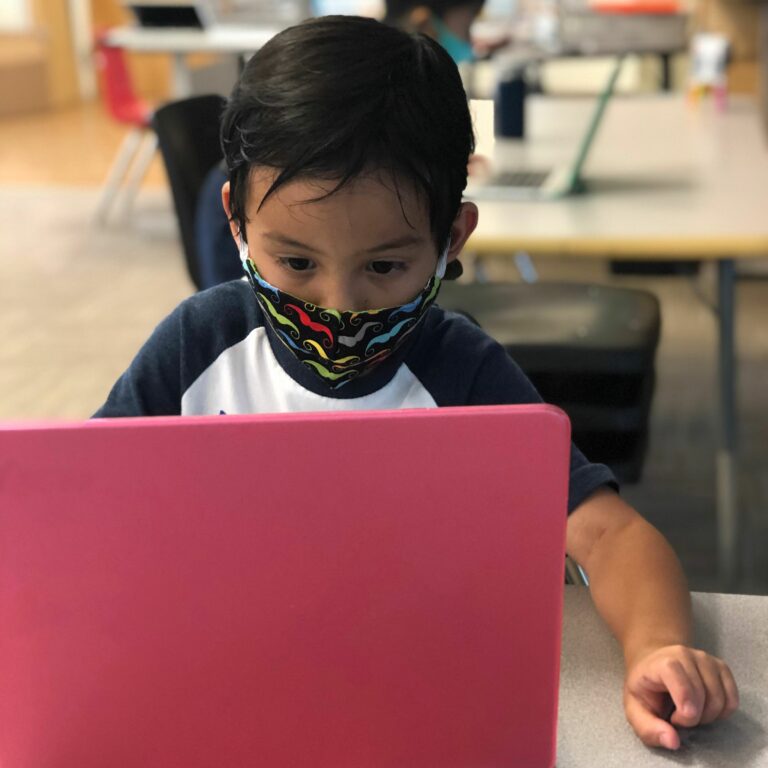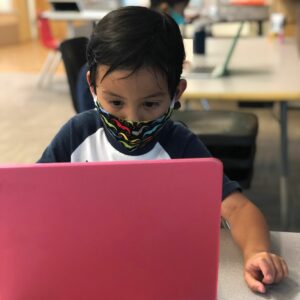 With the uncertainty surrounding school openings this fall, families need stability and safety so their children can continue their education. For this reason, Endeavor Schools, a top education management and private school company, has created its new Learning Labs Program, which gives elementary students enrolled in remote learning programs an on-campus experience.
Through the Learning Labs Program, elementary students can focus on their work, socialize with peers, and receive teacher assistance throughout the day. They also enjoy the other benefits of being at school, including safe playgrounds for outdoor exercise, healthy food options for lunch, and much more. To keep students safe, Endeavor Schools has enacted a strict safety plan that was developed in coordination with the CDC and Johns Hopkins University.
These qualities are vital components of a well-rounded education, especially for young children. Endeavor Schools designed its Learning Labs to ensure remote learning students have all the educational opportunities they would have during in-person schooling.
"We want to ensure that children have an opportunity to enjoy a positive educational experience this fall," said Endeavor Schools CEO, Ricardo Campo. "Our Learning Labs Program emphasizes our longstanding commitment to high-quality education while helping families restore normalcy to their lives."
Experienced, Talented Educators
With more than 50 schools across the country and deep experience in teaching elementary school-age students, Endeavor's Learning Labs provide a high-quality education program led by a talented team of educators, support staff and seasoned school leaders.
In addition to its talented instructors, high-quality learning materials, and beautiful campuses with a wide array of amenities, Endeavor Schools is also offering STEAM projects and other enrichment opportunities to students enrolled in its Learning Labs.
The combination of an on-campus experience and extracurricular activities make the Endeavor Schools Learning Labs a fantastic alternative for displaced students this fall.
Proven Safety Protocols
The Endeavor Schools Learning Labs will emphasize the school experience while maintaining maximum safety standards. The company's safety plan has been implemented into each one of the company's schools across the country. By exceeding safety standards recommended by federal and state governments, Endeavor Schools has the proven ability to protect its students and staff members.
Staff members have been thoroughly trained in the new safety procedures and have been practicing them for several months. Endeavor Schools never closed during the pandemic so that it could provide childcare and education to children of essential workers. The experience gained over the past several months has enabled the staff to gain valuable experience in safety measures, such as maintaining social distance in the classroom and sanitation practices necessary to reduce risk of viral transmission. The Endeavor Schools teaching staff has expertly adapted to the stringent but necessary conditions that are required in schools today.
"We realized early on that essential workers would be counting on us to help them with their childcare needs under new safety guidelines and our teachers stepped up to the task," said Danielle Millman, the Chief Operations Officer at Endeavor Schools. "That experience has given our staff the ability to provide education to more students under the current circumstances and we are grateful for the opportunity to continue serving our communities."
The Endeavor Schools Learning Labs Program began operations earlier this month at several of the company's schools in Georgia, Florida, Ohio, Minnesota, and Texas. In September, the program will be offered at schools in Nevada, Oregon, and California, and potentially other markets.
For more information on this program, please visit: https://endeavorschools.com/learning-lab-programs/