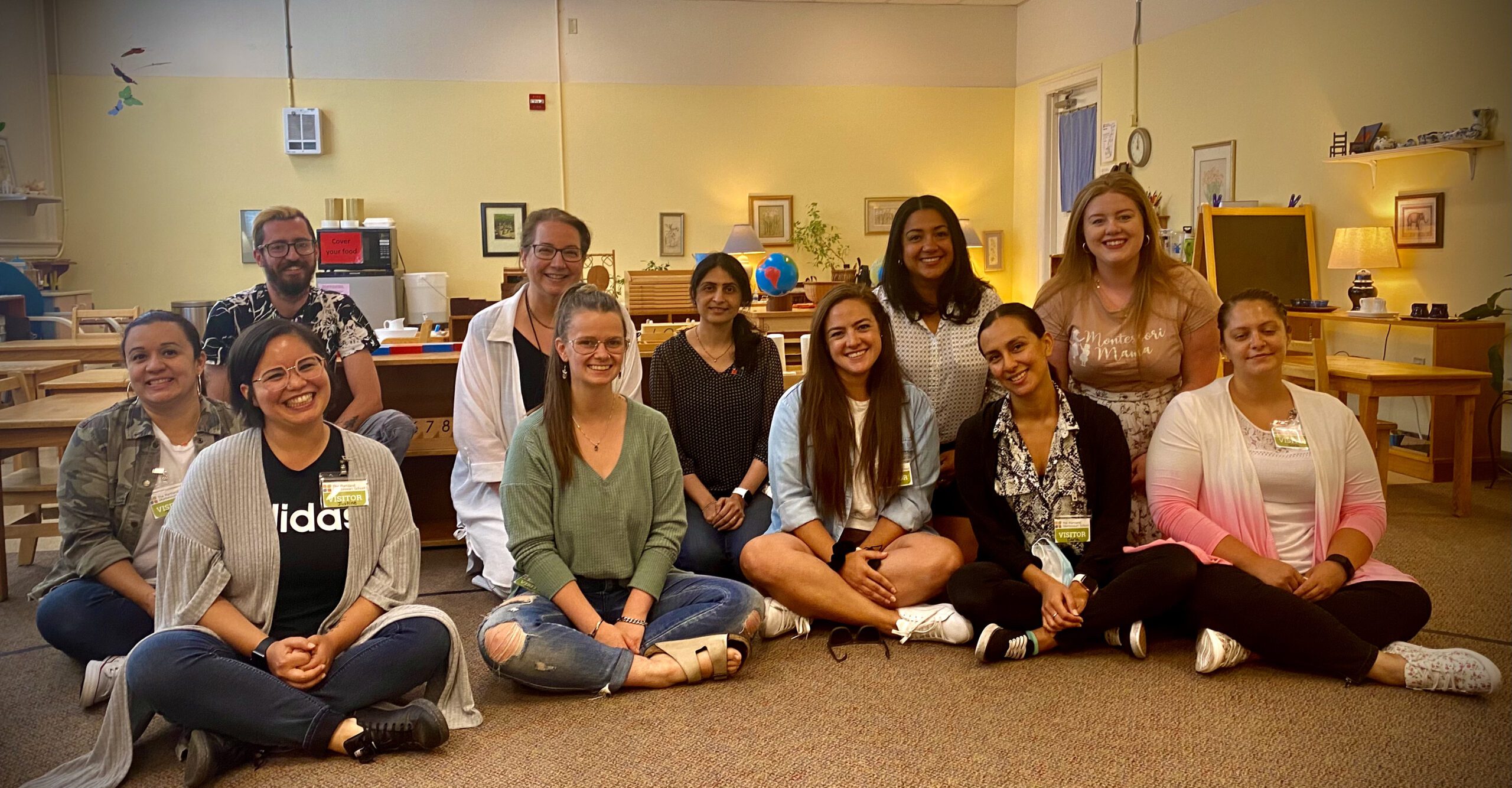 Teachers Learn and Grow During Endeavor Schools' Montessori of Alameda Teacher Education Program
Earlier this month, ten adult learners completed Endeavor Schools' Montessori of Alameda Teacher Education Program, designed for teachers who want to gain a more in-depth knowledge of the Montessori Method and earn a teaching credential from the American Montessori Society.
The group included teachers with varying levels of experience from all over the country. Some have been working in Montessori schools for several years, while others have started within the past year. Whatever their experience levels, all the teachers shared one thing: a desire to improve their Montessori teaching skills.
Jadyne, a teacher from Endeavor Schools' Montessori Academy at Sharon Springs in Georgia, had previously worked with children who experienced emotional trauma, which inspired her to find better ways to connect with children.
"It brought up a lot of questions for me about how do you approach children in general – not just socially and emotionally, but how do you prepare them for life in the best way?" she said.
After a great deal of parenting and children's education research, Jadyne came across the Montessori method and found some of the answers she was seeking.
"It's such a comprehensive way to teach children about life," she said.
Mona, a teacher at Endeavor Schools' Montessori at Vickery in Cumming, Georgia, has been teaching in Montessori schools for more than a decade. But she joined the MOATEP program to improve her skills and gain a deeper knowledge about the Montessori method. To explain her goals in the program, Mona quoted Dr. Maria Montessori, who said: "The greatest sign of success for a teacher…is to be able to say, 'The children are now working as if I did not exist."
"I want to reach that level and having the experience of this residency will help me get there," Mona said.
Rigorous and Rewarding Learning
The current cohort of adult learners began the five-month online segment in January by reviewing Montessori's philosophy and history. Then they dove into the methodology studies of the Sensorial, Practical Life, Language, and Math curriculum, and much more, as part of an extensive curriculum created by Lee Lanou, the Director of Montessori Education at Endeavor Schools and the Director of MOATEP.
The adult learners met once per week for an online class, which was followed by up to 10 hours of assignments that included watching videos, reading texts, writing research papers, and practicing with Montessori materials.
They also participated in group exercises. The group met online for weekly discussions and feedback sessions, and each person had a "practice buddy" to review the materials and presentations they had worked on each week.
"It was a rigorous time of learning, but highly rewarding, as well," Lanou said.
Understanding Montessori from the Child's Perspective
After completing the online segment, all the adult learners were invited to Portland for a 2 ½ week, in-person residency, led by Lanou and Shelby Hiken, the co-training instructor.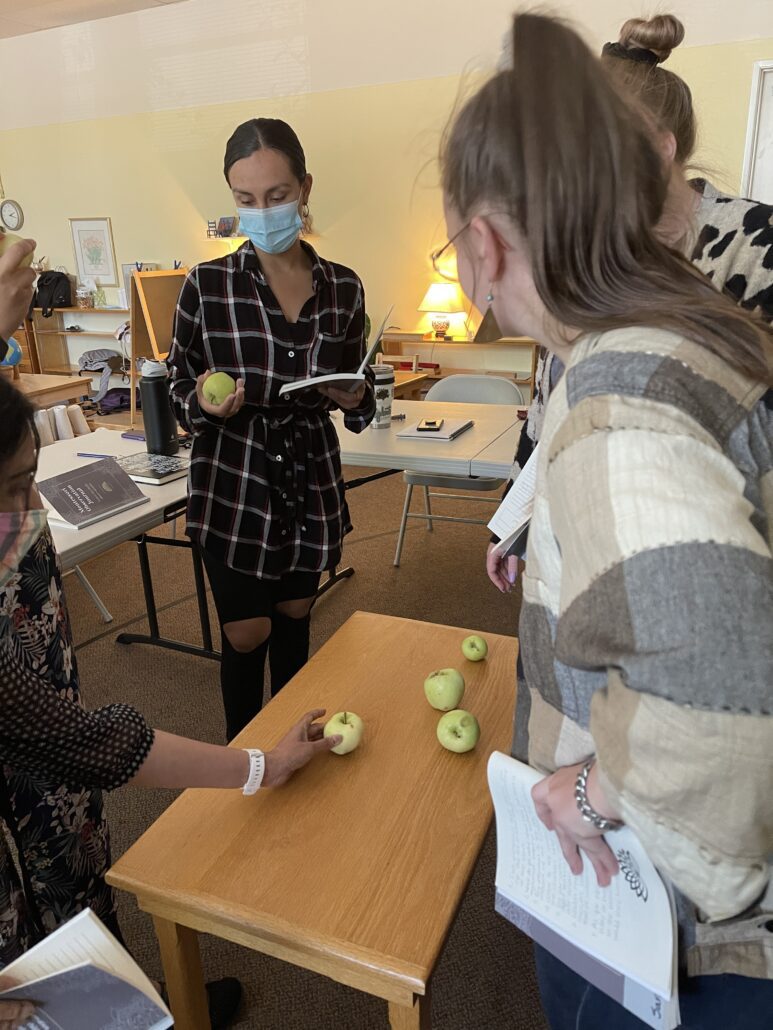 The adult learners practiced using Montessori materials, learned presentations for the specific lessons, participated in Montessori activities and spent hours observing children in Montessori environments.
The overall experience allowed the group to immerse themselves in a Montessori classroom and participate in activities to better understand Montessori from the child's perspective.
"One of the first things that we did was to have a 'Montessori Morning,' where, for a few hours, the adult learners freely explored the classroom just as the children would," Lanou explained. "It allowed them to take off their 'teacher' hat for a while and give them the opportunity to really feel what it was like to be a child in the classroom. They discovered what it felt like to be led to which work to choose and where they wanted to work. They also experienced exploring with new materials they were unfamiliar with, and the feeling of learning new skills. Having that type of authentic experience allows them to approach their role as a teacher or guide in a newfound light."
For Sarah, a teacher at Endeavor Schools' Montessori Academy of Cincinnati, engaging with the materials like a child would, helped her better understand the child's experience.
I was surprised to learn how much can be done with the sensorial materials," Sarah said. "We were given an activity where we were given one material and just told to explore. Getting to work with the materials as a child would, I saw so many more possibilities than I ever imagined!"
A Lasting and Beneficial Experience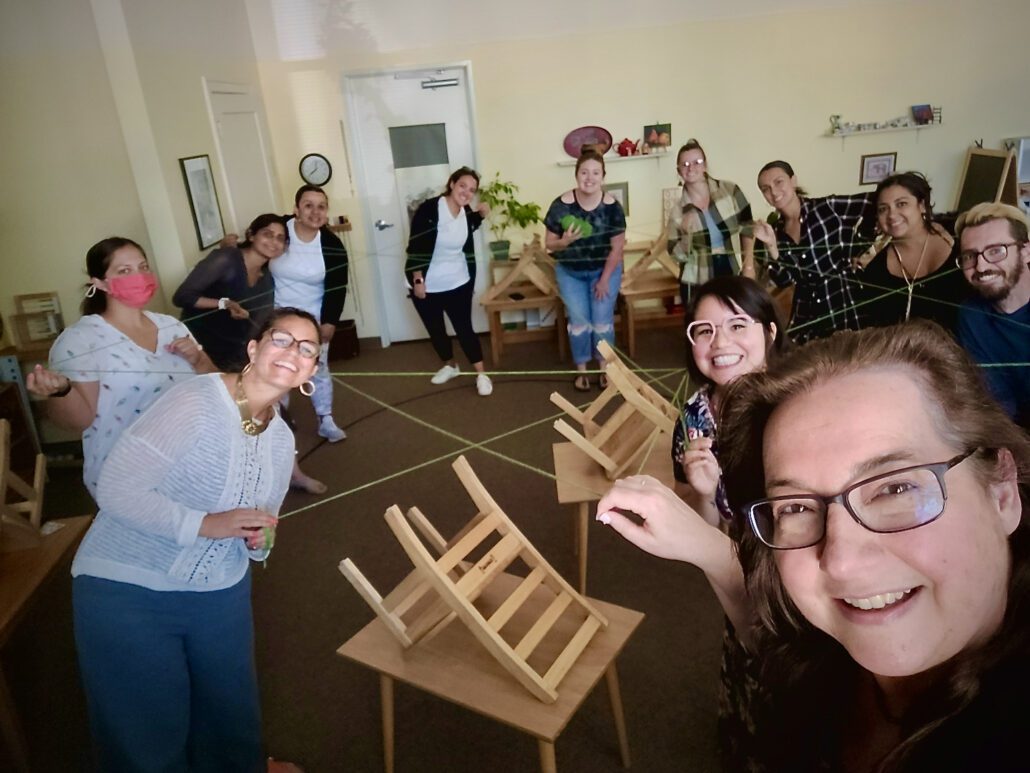 By the end of the residency, all of the adult learners were invigorated by the experience and couldn't wait to get back to their classrooms to put their newly acquired knowledge into practice.
Carla, a teacher at Endeavor Schools' Foothills Montessori in Nevada, said she gained more confidence in her skills and understanding of the Montessori practice.
The residency was a great experience," she said. "I knew it was going to be a lot of hard work. But I feel like it was necessary for me to get all the hands-on training that I needed for me to feel confident, the way I do now, to give lessons, help children, and do my job on a much higher level. It helped me so much and opened my eyes up to what Montessori really is."
Caleb, who teaches at Endeavor Schools' Montessori of Alameda said the entire program helped him improve his teaching skills in areas where he was not totally comfortable.
I almost feel like a completely different teacher. I'm extremely excited to dive right into the room again!" he said. "When I return, I'm most excited to apply a lot of the upper-level work in language and math. I was very apprehensive to tackle those lessons and subjects in the beginning. But after these past seven months of training, I feel capable, I feel ready and confident to be able to give these lessons and help prepare my children for their future education."
For more information about the next Montessori of Alameda Teacher Education Program and how to apply, visit www.MOATEP.org.