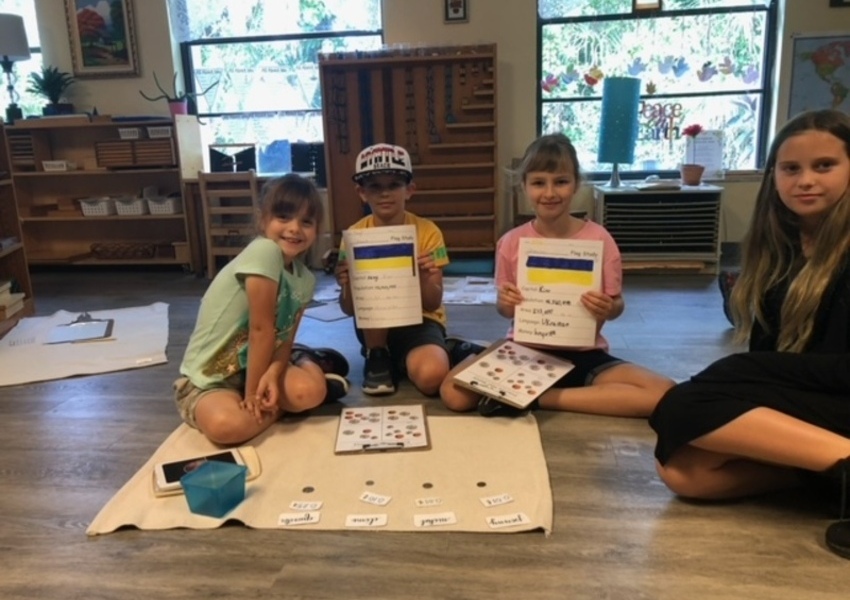 How an Endeavor School is Helping Ukrainian Refugees
Endeavor Schools is proud to announce that Palm Harbor Montessori Academy in Palm Harbor, Florida, has awarded scholarships to three children who recently fled Ukraine to seek refuge in the United States.
The children – two 8-year-olds and one 4-year-old – are part of two families who arrived in Florida earlier this year. Both families were taken in by a PHMA parent, who reached out to the school to ask if they could accommodate the children. PHMA was happy to do so and gave the children scholarships for the duration of the school year.
"We wanted to give the kids a sense of normalcy during what's obviously a difficult time," said Tamye Crutchfield, the School Leader at PHMA. "Our school has really embraced both families, and they have become a part of our community."
Going from Ukraine to Florida would be a culture shock for anybody. However, PHMA is helping the children adapt.
From learning to speak and write in English and making new friends, the children are adjusting well at PHMA. The school has been a great fit for the new students, in part because of its multilingual staff and classroom mentors who have been especially helpful for the Ukrainian students.
Crutchfield added that her school's Montessori curriculum is benefiting the new students.
"Montesori is a worldwide system, and the material is adaptable to any culture," she said. "That's the beauty of Montessori."
According to the United Nations Children's Fund, more than 4 million Ukrainian have left the country since the start of the Russia-Ukraine war in February. Approximately half of the refugees are children.
The majority of the refugees have relocated to neighboring countries, including more than 2 million to Poland. In March, the U.S. government announced it would accept up to 100,000 Ukrainian refugees.
Meanwhile, at PHMA, the staff is doing all it can to give their newest students a warm welcome.
"You can see by the smiles on their faces that the children are enjoying being at school and happy to be in a safe and welcoming environment," Crutchfield said.