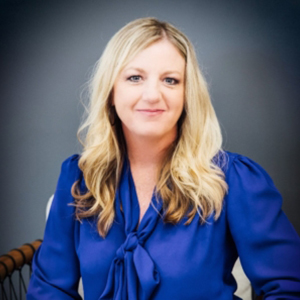 Regional Director of Operations
Joined the CCLC family: Sept. 2000
Years in Field: 21
Sarah Braisted, Regional Director of Operations, began her career in the education industry after having her first child, Chandler. Sarah was discouraged with the preschool options available in her community. "I struggled to find the right school for Chandler," Sarah said. "In fact, I went through 3 schools and finally pulled him out to work from home. I began researching how to become a Preschool teacher and taking the training to be qualified for a position at a school."
Before Sarah began her work as a teacher, she originally worked at an insurance company. But Sarah said she always knew she wanted to be a teacher. "As a child, I would set up all my stuffed animals around my chalk board easel and play "school". When I had the opportunity to return to college, I focused my education on Elementary Education," she said.
The first school that Sarah worked at as a part-time afternoon floater also proved to be unsatisfying for her. "I had several issues with the practices at this school and decided to look for a school that aligned with my morals and that put children first," she said. "That was Creative Child Learning Center. I felt like family from the beginning and best of all, I knew they put their children first!"
Sarah gradually worked her way up the ranks at CCLC, first being promoted to Camp Director and then Assistant Director in 2004. Less than a year later, the Director at the Weston campus at the time had to move away and Sarah was asked to fill that role.
"At the time, I didn't feel like I was ready for such a huge undertaking," Sarah said. "I declined the position. After spending some additional time with the owner and getting reassurance that I had their support through the transition, I decided to take the position at Weston."
When CCLC joined the Endeavor family in October 2015, Sarah said she spent a lot of time with the Endeavor Support Team during the onboarding process. "I was hungry to learn more about other schools and the acquisition process. Endeavor started the Academic Committee and I decided to apply to join the committee. I really enjoyed being on the committee and meeting so many other educators and school leaders from across our network of schools. I felt as though I had new brothers and sisters in the industry."
Sarah said she began looking for new ways to grow with the company. The ideal position for Sarah would have been to assist with the onboarding of new schools and support them with new systems and operations. However, that position did not exist until June 2017, when the opportunity to support the Florida region unexpectedly emerged.
"I was really nervous about supporting the CCLCs because of my history and relationships with the other school leaders. But I was ready for the challenge and accepted the position." That's when Sarah became Endeavor Schools' Regional Director of Operations. "I feel the most rewarding part of this transition was the relationships that I was able to build with each of the schools and the school leaders and helping them grow in their roles."
When asked how Endeavor has supported her career growth, Sarah said, "Endeavor has trusted me! I'm in awe in their continued faith in my abilities. They have been my cheerleader through the entire process. They have provided me with so many professional development opportunities externally and internally. Every department has supported me through this process."
Throughout her role as Regional Director of Operations, Sarah has had many proud moments, but she said that she is most proud of the growth of her school leaders over the past couple of years. "They may not realize it, but they have grown and learned so much about running healthy schools. I feel like I have won the lottery with each of them. They are passionate and dedicated school leaders who want to see their school succeed to best serve their school community."
The advice that Sarah wants to impart on other members of the team who shared her aspirations is to remember that leadership is a journey. "You will have days where you path is bumpy, long and winding," she said. "This too will pass! The journey is part of your growth. Focus on your goals and your successes and don't give up! And don't forget to take care of yourself!"