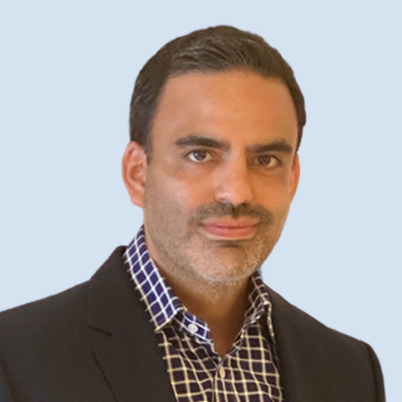 Founder & Chief Executive Officer
Ricardo Campo is the Founder and Chief Executive Officer of Endeavor Schools, where he is responsible for the oversight of multiple high-performing, independent private schools in the U.S. In his leadership capacity, he manages a seasoned team of executives and educators with a passion for providing high-quality education. Mr. Campo founded Endeavor Schools because he believed that partnering with passionate and purpose-driven educators of independent schools and providing them with additional support, resources and tools would make a positive impact in this important segment of the PK-12 landscape. He is passionate about unleashing the potential within schools, both of the students they serve, and equally important, of their educators and staff.
Previously, Mr. Campo served as Executive Vice President and Chief Financial Officer of Rocket Learning, where he was also part of the Company's ownership group. Mr. Campo was responsible for ensuring the company's financial soundness, as well as identifying new markets and business opportunities for the Company. During his tenure with Rocket, the company grew into the largest provider of supplemental educational services across 45 school districts throughout the United States. Mr. Campo also played a key role in Rocket's entry into the early learning sector via its acquisition of Baby Stars, a successful preschool and early learning company with a compelling proprietary curriculum.
Before joining Rocket, Mr. Campo served as Vice President of Advent-Morro Equity Partners ("AMEP"), an affiliate of Advent International, which manages venture capital and private equity funds across the globe. Mr. Campo's role at AMEP included sourcing and evaluating new investment opportunities, enhancing the values of the funds' portfolio companies by providing strategic guidance to their management, positioning these companies for potential exits, and raising capital for AMEP's growth. Mr. Campo served as a director on the boards of several of AMEP's portfolio companies.
Mr. Campo started his career with UBS in their New York based Mergers & Acquisitions Group, where he was involved in multiple transactions including mergers, acquisitions, sell-side advisories, divestitures, spin-offs and leveraged buyouts and participated in transactions totaling over $10 billion dollars.
Mr. Campo is on the board of the Young Presidents Organization's (YPO) Miami chapter, where he serves as Chapter Chair.
Mr. Campo received a B.S. in Business Administration with concentrations in Entrepreneurial Studies & Finance, and graduated magna cum laude from Babson College in Wellesley Massachusetts, where he was a Babson Family Scholar. He also received a Master of Science in Education from the University of Pennsylvania Graduate School of Education.
Mr. Campo currently resides in Miami, FL with his wife and three children.