3 Ways to Continue Learning During the Holidays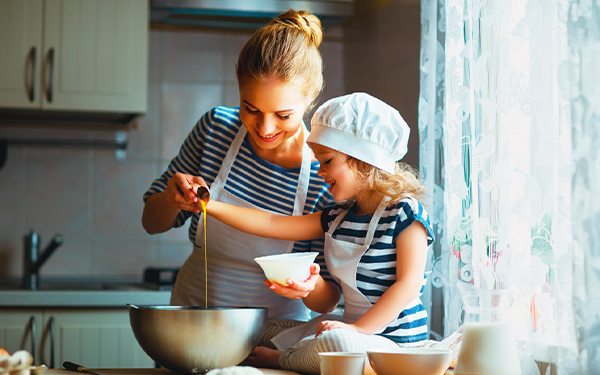 3 Ways to Continue Learning During the Holidays
The holiday season is upon us, which means many children will spend less time at school and more time at home with their family. However, being away from the classroom doesn't mean your child has to take a break from learning. With these tips, you can help your child stay sharp so that they can return to the classroom ready to continue learning.
Learn About Trees
Outside the home has a tremendous amount of learning opportunities. From understanding winter weather changes to learning about local foliage, going no further than your backyard or local park will provide a wealth of material.
Project Learning Tree, an organization that promotes outdoor learning for children, has created a list of fun educational activities for families to do outdoors. One great activity is "Name That Tree," in which parents download a free app, such as LeafSnap or vTree, which identify names of trees and plants.
Learning about one's immediate surroundings is a great way for children to feel a deeper connection to the sciences, which will encourage learning and help facilitate understanding. It's also a lot of fun and a great way to spend time together.
Learn Measurements and Math in the Kitchen
During the holidays, there is always much cooking to be done, Enlisting the help of your children is a great way to teach them math and measurements through cooking. Writing in the Washington Post, food writer Allison Robicelli describes three ways baking a cake can be an opportunity for children to learn about math.
"The recipe is not only a cake to be baked, but a puzzle to be solved," she says. "In one scenario, kids can portion the ingredients exactly as printed, giving them a tangible example of what different weights and measurements look like. In another, they can use basic math skills to convert the listed amounts into consistent units of measure, and simplify them so they become easier to follow. In a third scenario, they can portion out the ingredients twice – once by weight, once by volume – then compare and contrast to determine which method is most accurate."
The hands-on nature of making measurements to create something makes cooking an excellent project-based activity for children and a great way to see numbers as something real, rather than just an abstract concept. When children see the finished product, they learn that math can be used as a tool for creating.
Read Holiday-Theme Books
Reading holiday-themed books allows children to immerse themselves in holiday cheer while enhancing their reading skills. It can also be a great opportunity to learn about customs and traditions that give meaning to the holidays, including those of other cultures.
Book Riot has compiled a diverse list of 10 children's books that include Christmas, Hanukkah, and Kwanza, as well as holidays that take place in other times of the year, such as Ramadan. The stories all have universal themes of family and togetherness that are perfect for the holiday season.
Keeping up with reading is especially important during holiday breaks. Being out of the classroom, many children tend to spend more time on screens. However, devoting time each day for reading can help children keep their focus and concentration skills sharp, while also enjoying the holidays on a deeper level through great stories that could even become an important part of their childhood memories.
Enjoy the holidays and keep thriving!